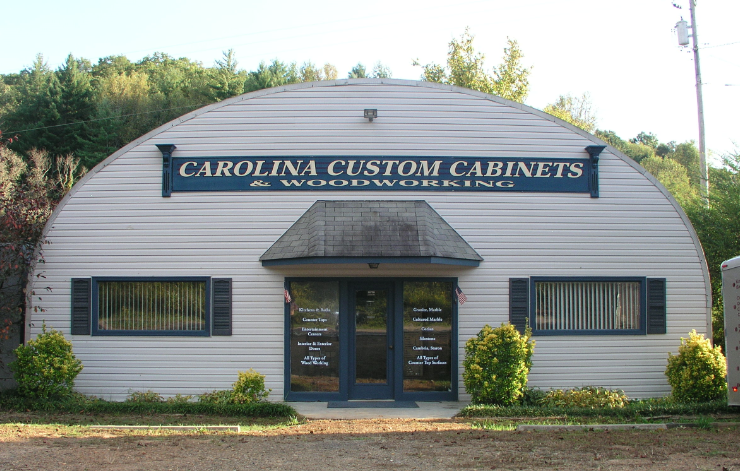 Carolina Custom Cabinets of Franklin, Inc. is nestled in the beautiful mountains of Western North Carolina in a specially-designed 5,000 square foot shop. The shop is located at 229 John Teague Road, Franklin, North Carolina.
Larry D. Gibson, founder, has owned and operated the business since 1985. With many years of experience in the cabinet field and our "Quality Comes First" attitude about cabinetmaking serves our customers well.
Carolina Custom Cabinets builds cabinets of all types and sizes, and is known for turning out cabinets that are as "finished" on the inside as they are on the outside. The cabinets are designed and constructed to fit your job and your needs; you don't have to settle for pre-made sizes and shapes. No job is too large or too small for Carolina Custom Cabinets; we do cabinets in new homes, remodeling jobs, and commercial woodwork for hospitals, offices, restaurants, churches and other such venues. We are happy to give you suggestions and ideas about the layout of your specific project or can help you in making your selection of materials or hardware.